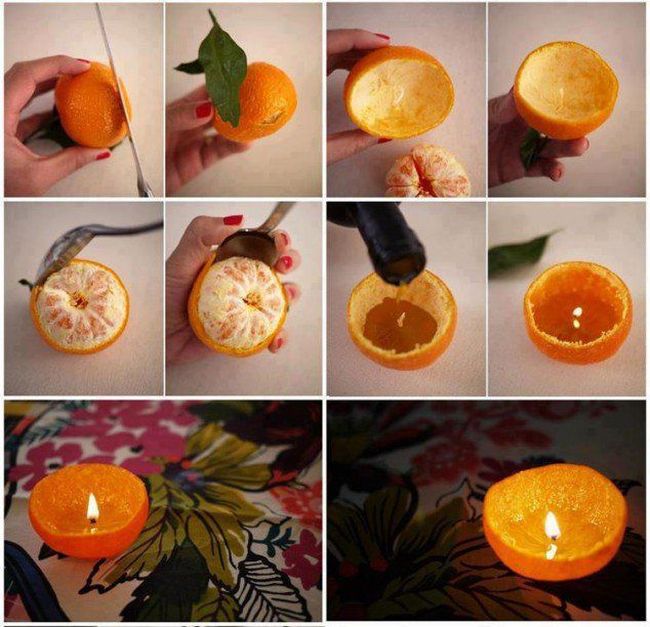 How to Make the Best Out of Waste for Diwali Decoration
There is a lot of solid waste lying around us like paper, cardboard boxes, glass jars, plastic bottles and old books. These can be repurposed into attractive home decorations for Diwali.
Let's take a small step towards green Diwali this year. Upcycle stacks of CDs into beautiful light lamps. Make cute puppets from old socks. Decorate old jars with fairy lights.
Recycled CD Lamp
As Diwali is the festival of lights, it's important to light up your home. But how can you make your house look festive without generating a lot of waste? One of the best ways to decorate your home with minimal effort is to use fairy lights. They are cheap and easy to install. They also come in a wide variety of colors, so you can match them to your home's decor.
But if you want to go green this Diwali, try these DIYs:
Make a flower-shaped lantern by wrapping paper frills around the wireframe of an old CD. Then, stick a candle in the center to illuminate it. This is a great way to welcome Goddess Lakshmi and her blessings to your home.
Another simple but effective DIY is to turn a discarded CD into an attractive lamp. Just cut it into different shapes and patterns and put a bulb in the middle to make it glow.
This is a fun and easy project for children, too. And it's a good way to recycle old CDs that are sitting on your study table. India is the fifth largest producer of e-waste in the world, so this is a small step to reduce your carbon footprint. This is a perfect Diwali activity for the whole family, and it can be done with just a few basic supplies.
Orange Lamp
Diwali is a festival of lights. It symbolises the victory of good over evil and light over darkness. To celebrate this festival, people decorate their homes with colourful diyas. They also hang beautiful paper lanterns and string lights outside their houses. Diyas can be decorated with glittery knick-knacks and colourful stones to add to the festive vibe. You can also use scented candles to create an enchanting mood inside your home.
You can make a simple but elegant diya with a glass container and coloured water flowers. You can even add a floating candle in the container for an extra touch of beauty. Another interesting idea is to paint your diya with a unique identifying mark or symbol. You can also draw an eight-petal lotus on the diya, which is a traditional Indian motif.
This decorative lamp has a teal base with punctures in the shape of fish to give it a quirky look. It can be placed on the table or even hung in your window to brighten up the room.
You can also create an impactful look by using curtain fairy lights. These lights have 8 modes and can function both indoors and outdoors. They are easy to install and have a low voltage. Moreover, they are eco-friendly and are made from recycled material. They are available in different colours and shapes, so you can choose the one that matches your home decor.
Newspaper Coaster Set
Diwali is the festival of lights and is celebrated by Hindus and Indian communities around the world. It is a joyous celebration that marks the triumph of good over evil, light over darkness and knowledge over ignorance. It is also a time for socializing with friends and family, performing acts of dana and seva, and exchanging gifts.
This set of newspaper coasters is an easy and unique gift idea for Diwali. Made by a woman artisan from Mauritius in Africa, each coaster is handmade and one-of-a-kind. Made from paper pulp board, the coasters are sturdy enough to protect wood tables from drinks and other stains, while still being absorbent. They are a beautiful addition to any dining table or bar.
If you have lots of glass jars lying around your house, put them to use this Diwali by adding some LEDs and creating a gorgeous rangoli display in your pooja room. The jars can be painted in different colors and can be filled with rangoli powder or sand.
This beautiful paddy toran is another great Diwali decoration idea. It will add a pop of color to your entrance gallery and can even be used all year round. It is perfect for those who are not comfortable with string lights, as it is safer to use. It can be lit with traditional latkans or with battery-operated fairy lights.
Puppet Show
There are many things that you can make with waste material at home to spruce up your diwali decoration. You can make toran from old wool (pompom), decorate bangles with colourful threads, and use gold zari or mirror pieces on cardboard wedding cards boxes to make them look pretty for diya platter. You can also decorate glass bottles with coloured water flower petals and floating candles.
Another interesting idea is to design cute puppets using cotton balls stuffed in old socks. You can add wool for hair and other materials like loose rubber bands to make the puppets look cute. Kids would love doing this eco friendly best out of waste craft and it will also develop their motor and creative skills.
This year, try to do something new and unique with your diwali decorations. Take a step towards saving the environment and go for homemade decorations instead of purchasing them from the market. By following these simple steps, you can make your home beautiful and green this Diwali. These innovative best out of waste craft ideas will not only save you money but also help you reduce your carbon footprint and be environmentally responsible.