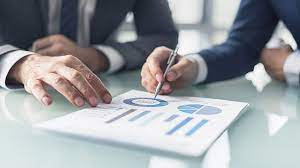 How to Become a Business Analyst
Business analysts are in charge of identifying the problems within a business, analyzing them, and implementing strategies for improvement. They also oversee new technologies, communicate with senior people, and persuade internal and external stakeholders to adopt them. In addition, they need to be well-versed in financial and regulatory requirements, and have experience with budgeting, forecasting, and key performance indicators. Despite the high-level duties, the average BA earns around $76,000 annually.
Business analysts work in various industries and may use a variety of technical tools, including data crunching programs, wireframing, and diagramming programs. Their work will also require them to communicate with clients, provide guidance to junior staff, and prioritize initiatives based on business requirements. Depending on the company, they may also use other IT tools, such as databases and big data analytics. Some business analysts also have systems engineering skills. Regardless of the company they work for, experience is a key factor in a successful career as a business analyst.
Regardless of the size of an organization, business analysts need to be aware of the needs of all stakeholders. They must be able to translate high-level technical language into user-friendly language, while also developing critical thinking skills. Business analysts must also have excellent communication skills and the ability to analyze large amounts of information. In addition, business analysts must be able to maintain collaboration across various departments and maintain a single focus. Lastly, they must be able to oversee budgets and priorities and keep the business moving forward.
A background in computer programming, business principles, and the use of databases is a crucial requirement. Business analysts need to be good communicators who can present ideas and findings in a way that other people can understand. They must be able to translate information, including technical jargon, into plain language. Ultimately, they need to be able to work collaboratively with various stakeholders and formulate a solution. As a business analyst, it is imperative to have strong written and oral communication skills.
A Master's degree in business analytics at Northeastern University gives students unprecedented exposure to the field. Northeastern's emphasis on experiential learning allows students to apply classroom knowledge in real-world situations. As a result, students at Northeastern can practice their skills by working in partnered companies and gaining invaluable experience. This experience will help them land the roles they are pursuing. So, the best way to get started in this field is to enroll in an accredited master's program in business analysis.
The job description for Business Analysts is similar to that of a data scientist or a software developer. Business analysts identify areas of improvement within a business, communicate their findings, and implement changes as required. They also analyze data and provide recommendations for improvement. The differences between these two roles are largely in the areas of data analysis and communication, while a data analyst focuses more on the data. However, each one has its own unique set of responsibilities.