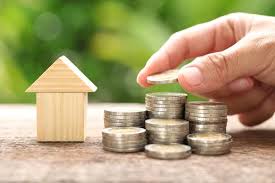 Essential Tips For Newcomers to Real Estate Investing
Whether you are looking to change careers, move across the country, or pursue goals that have long been on your list, real estate investing can be an excellent choice. But how do you get started?
The first step is to decide your financing strategy. This can help narrow down what type of properties you are qualified to purchase.
Know Your Goals
If you want to be successful in real estate investing, it's important to know your goals. This includes what you hope to accomplish, how much money you want to make, and your overall financial goals.
Some investors may have lofty goals, such as raking in a certain amount of cash each month. Others may have a more realistic goal of reaching a specific net worth by a set age.
Other goals may be more related to the actual work involved in a deal, such as wholesaling or becoming a landlord. For example, one realistic goal for a new investor might be to build up strong muscle memory so they can assess properties quickly and easily based on their investment criteria. This will help them land more deals.
Know Your Budget
Real estate investment can be expensive, but it doesn't necessarily require a six-figure initial investment. As a new investor, start small and build your portfolio gradually.
Make sure you have a solid plan to keep your investments running smoothly. That includes property managers, an attorney, a CPA, money lenders and other contractors. Also, have a fully funded emergency fund to cover unexpected expenses like appliances that stop working or leaky roofs.
Also, be aware that it takes a lot of time to manage property. If you're already busy with a full-time job, it may not be the right option for you. But if you have enough time, you can reap great rewards. You can even test the waters by renting out an extra bedroom or storage space in your own home.
Know Your Niche
While it's tempting to try your hand at everything, it's crucial that you discover the real estate niche that's right for you. The more focused you are, the more effective your strategy will be.
For instance, if you're familiar with wholesaling (finding properties at discounted prices and passing them on to end investors), this can be an ideal niche for you. Another niche is working with foreign investors. This requires an understanding of the language, culture, and legal aspects of the local market.
Finally, a situational niche that can be quite lucrative is working with distressed homeowners or property managers. This requires patience, empathy, and an ability to educate clients on their options. It's also an excellent way to build relationships and referrals. You'll find that it's much easier to sell homes when you understand the situation behind them.
Networking is Key
Although networking is an important part of any business, real estate investing requires a specific approach. Networking helps beginners build meaningful connections and expand their professional reach.
It can also provide them with access to deals that might not be otherwise available. In addition, it can help new investors overcome their fears of asking questions when negotiating with potential sellers.
Networking can be done in many ways, including attending industry events, joining real estate groups, or reaching out to experienced investors for mentorship. It is also important to keep in mind that a good network doesn't happen overnight, and it takes time to establish strong relationships. Moreover, it is crucial for beginner investors to focus on delivering value to their contacts by being respectful and professional.
Take Action
Investing in real estate is a powerful way to build wealth and achieve financial freedom. However, it is not a "set it and forget it" investment opportunity. Taking the time to learn and connect with others will pay off in the long run.
For beginner investors, a solid financial plan is critical. Work to pay off your own home, build up a strong emergency fund, and save, save, save to be able to put down a large down payment on a property.
Real estate tends to retain its value during market downturns, making it a good diversification option for your portfolio. For beginners, it is a good idea to focus on single-family rental properties. This reduces risk while providing a steady income. However, keep in mind that vacancies can hurt your cash flow.